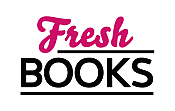 Great new reads in September
Jill Marie Landis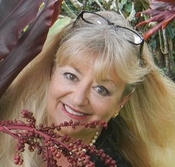 Blogging at Fresh Fiction
Jill Marie Landis | Doing It Island Style
May 23, 2016
After falling in love with historical romances during my years as an elementary school teacher, I eventually decided to try my hand at writing one Read More...
Jill Marie Landis | The Tale of THE ACCIDENTAL LAWMAN or The Book with the Big Headed Hero.
May 22, 2009
Last year Steeple Hill released HOMECOMING, my first western historical with an inspirational theme. The Read More...
Jill Marie Landis | Celebrate Every Day!
June 24, 2008
Aloha to all of you readers out there in cyberspace. How exciting to be back on the Fresh Fiction Blog and in such good company Read More...
Jill Marie Landis | Welcoming Westerns Back
August 31, 2007
Aloha One and All: A big Mahalo (thank you!) to Fresh Fiction for inviting me to blog today. This is such a fabulous site, one Read More...
Known for the emotional intensity of her stories and the depth of her characters, Jill Marie Landis is considered one of the country's foremost authors of romance and women's fiction.
Her career in publishing began in 1988 with the historical romance, SUNFLOWER, the first of her many books to earn distinguished awards and slots on such national bestseller lists as USA Today's Top 50 and the New York Times' Bestsellers Plus.
A seven time Romance Writers of America Finalist for the RITA Award in both Single Title Historical and Contemporary, she is a Golden Heart as well as a Rita Winner. In 2005, her hardcover novel, HEARTBREAK HOTEL, was chosen by the American Library Association's Booklist Magazine as one of the Top Ten Romances of 2005, by Library Journal as one of the Top Five Best Romances of 2005, and by RWA as a Rita Finalist in the Single Title Contemporary.
Jill Marie has penned five Inspirational Historical Romances. With stories set in Texas in the 1870's the author added an element of faith as the heart of the novel. Written for Harlequin's Steeple Hill and also Zondervan, the novels contain all of the rich characterization, page turning tension, and heartwarming family drama that has made her previous books "keepers."
In 2011, Bell Bridge Books launched Jill Marie's current project, the Tiki Goddess Mystery Series. Set on Kauai, Hawaii, Book #1, Mai Tai One On, starts off the fun. In this hilarious series centered around the antics of an aging troop of hula dancers and a rundown tiki bar, tourists rub shoulders with locals and celebs, the surf hits the beach with a hypnotic rhythm matched by the beat of exotic drums, and the hum of ukulele music floats on the trade winds. Who knew murder and mayhem existed in paradise?
Jill Marie Landis resides full time in Hawaii with her hubby, Steve. When she's not writing or sitting on the beach reading, she enjoys raising orchids, working in her garden, playing the ukulele and dancing the hula.
Series
Tiki Goddess Mystery
Books:
Paradise, Passion, Murder: 10 Tales of Mystery from Hawaii, February 2016
e-Book
Hawaii Five Uh-Oh!, January 2016
Tiki Goddess Mystery #5
Trade Size
The Orchid Hunter, October 2014
e-Book (reprint)
Too Hot Four Hula, July 2014
Tiki Goddess mystery #4
Trade Size
Two to Mango, June 2014
Tiki Goddess Mysteries #2
Trade Size
Glass Beach, May 2014
e-Book (reprint)
Three to Get Lei'd, June 2013
Tiki Goddess Mysteries #3
Paperback
Day Dreamer, October 2012
e-Book (reprint)
Mai Tai One On, July 2011
Tiki Goddess Mysteries #1
Paperback
Heart of Stone, February 2010
Irish Angel Series
Paperback
The Accidental Lawman, June 2009
Mass Market Paperback
Homecoming, July 2008
Paperback
Destination: Marriage, June 2008
Paperback (reprint)
Heartbreak Hotel, August 2006
Twilight Cove Trilogy
Paperback (reprint)
Magnolia Creek, July 2006
Paperback (reprint)
Heartbreak Hotel, April 2005
Twilight Cove Trilogy
Hardcover
Heat Wave, April 2005
Paperback (reprint)
Heat Wave, May 2004
Hardcover
Lover's Lane, April 2003
Hardcover (reprint)
Slow Heat, September 2001
Paperback
Just Once, July 2001
Paperback (reprint)
Summer Moon, June 2001
Paperback (reprint)
The Orchid Hunter, March 2000
Paperback
Blue Moon, June 1999
Paperback
Glass Beach, May 1998
Paperback
Day Dreamer, May 1996
Paperback
Sweet Hearts, February 1993
Paperback
Sunflower, June 1988
Paperback