Metsy Hingle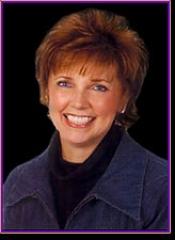 Metsy Hingle is the national #1 best-selling author of more than twenty novels. Known for creating powerful and passionate stories, Metsy's own life reads like the plot of a romance novel–from her early years in a New Orleans' orphanage and foster care to her long, happy marriage to her husband Jim and the rearing of their four children. With more than three million copies of her books in print, Metsy's novels frequently appear on national bestseller lists and have been published in twenty-four foreign countries. Her novels have also garnered a number of awards–including the R.W.A.'s Golden Heart Award, the Texas Gold Award, the Golden Quill Award, two Beacon Awards and two W.I.S.H. Awards from Romantic Times Magazine, as well as multiple Reviewer's Choice and Career Achievement nominations from Romantic Times.
Metsy made her single title debut with "THE WAGER" an August 2001 release from MIRA Books, which collected rave reviews and the Laurel Wreath Award for Best Romantic Suspense. "THE WAGER" was also picked up by both the Doubleday and Rhapsody Book Clubs. Her single title, "BEHIND THE MASK" , a December 2002 release from MIRA Books was a featured alternate for both Doubleday and Rhapsody Book Clubs. The book collected stellar reviews and received The Golden Quill Award for Best Romantic suspense and the WordWeaving Award of Excellence. Her November 2004 release "DEADLINE" was described as " . . . a gripping read " by Romantic Times Magazine.
Metsy's upcoming releases include "BLACK SILK" , another page-turning thriller from MIRA Books in March 2006, and "The Rags-To-Riches Wife", the launch book for The Secret Lives of Society Wives, a fun new continuity series for Silhouette Desire in May 2006. Despite the destruction of Hurricane Katrina and the devastating personal losses in the Hingle family, Metsy's home in Louisiana is safe and sound. Metsy says there was never any question that she would return and be a part of the rebirth of her beloved city. To that end, Metsy has pledged 10% of her earnings from "BLACK SILK" to the New Orleans area Habitat for Humanity. To learn more about Metsy's pledge, visit her website at www.metsyhingle.com.
Metsy resides across the lake from New Orleans with her husband and a bossy toy poodle named Molly Brown. She is currently hard at work on her next novel.
Series
Books:
What The Millionaire Wants..., January 2008
Paperback
The Rags-To-Riches Wife, May 2006
Blackmailed into marriage...
Paperback
Black Silk, March 2006
Paperback
Deadline, November 2004
Paperback
Flash Point, December 2003
Hardcover
The Marriage Profile, April 2003
Lone Star Country Club
Paperback
Behind the Mask, November 2002
Paperback
And the Winner Gets... Married, June 2002
Dyansties: The Connellys
Paperback
Navy Seal Dad, January 2002
Bachelors & Babies
Paperback
The Wager, August 2001
Paperback
Wife With Amnesia, April 2001
Paperback
Bayou Blood Brothers, March 2001
Paperback