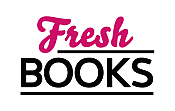 New Year, Great Reads for January
Ridley Pearson
Ridley Pearson's novels cover a lot of ground: from paranormals to Peter Pan. With an emphasis on entertaining the reader and delivering screw-tightening suspense, both his crime fiction and young-reader novels have earned him a reputation for detailed research and hair-raising story lines.
Raised in Riverside, Connecticut, Ridley, his wife, Marcelle, and their two daughters, Paige and Storey, now reside in St. Louis, MO.
Log In to see more information about Ridley Pearson
Log in or register now!
Series
Books:
Super Sons: The PolarShield Project, April 2019
Trade Size
White Bone, July 2017
Mass Market Paperback
White Bone, July 2016
Hardcover
The Red Room, June 2014
Hardcover
Choke Point, June 2013
Hardcover
The Risk Agent, June 2012
Hardcover
Shell Game, April 2012
Kingdom Keepers #5
Hardcover
Power Play, April 2011
Kingdom Keepers #4
Hardcover
In Harm's Way, August 2010
Walt Fleming #4
Hardcover
Killer Summer, July 2010
Paperback
Peter And The Sword Of Mercy, October 2009
Starcatchers #4
Hardcover
Disney in Shadow, October 2009
Kingdom Keepers III
Hardcover
Killer Summer, July 2009
Walt Fleming #3
Hardcover
Science Fair, October 2008
Hardcover
Disney At Dawn, September 2008
Kingdom Keepers II
Hardcover
Killer View, July 2008
Walt Fleming #2
Hardcover
Peter and the Secret of Rundoon, November 2007
Starcatchers
Hardcover
Killer Weekend, July 2007
Walt Fleming #1
Hardcover
Cave of the Dark Wind, July 2007
Never Land Adventure #2
Hardcover
Peter and the Shadow Thieves, July 2007
MP3
Disney After Dark, May 2007
The Kingdom Keepers, #1
Paperback
Escape from the Carnivale, September 2006
Audio CD
Escape from the Carnivale, September 2006
Never Land Adventure #1
Hardcover
Peter and the Shadow Thieves, July 2006
Hardcover
Peter and the Starcatchers, May 2006
Paperback
The Kingdom Keepers, September 2005
Hardcover
The First Victim, April 2005
Boldt / Matthews #6
Paperback
Cut and Run, April 2005
Hardcover
Middle of Nowhere, April 2005
Boldt / Matthews #7
Paperback
The Body of David Hayes, March 2005
Boldt / Matthews #9
Mass Market Paperback
The Art of Deception, August 2002
Boldt / Matthews #8
Hardcover
Parallel Lies, July 2002
Mass Market Paperback
The Angel Maker, June 2001
Boldt / Matthews #2
Mass Market Paperback
Hard Fall, June 2001
Mass Market Paperback
No Witnesses, June 2001
Boldt / Matthews #3
Mass Market Paperback
The Pied Piper, July 1999
Boldt / Matthews #5
Mass Market Paperback
Beyond Recognition, August 1998
Boldt / Matthews #4
Mass Market Paperback
Chain of Evidence, February 1997
Mass Market Paperback
Hidden Charges, May 1993
Mass Market Paperback
Blood of the Albatross, February 1993
Mass Market Paperback
Never Look Back, January 1993
Mass Market Paperback
Undercurrents, July 1992
Boldt / Matthews #1
Mass Market Paperback