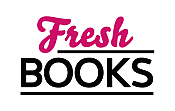 Finish off the year with great December reads
Bertrice Small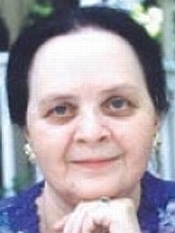 Born in Manhattan, Bertrice Small has lived on eastern Long Island for over 40 years, and she loved it! She is a Sagittarian with an Aries son. Her greatest passions were her family; Sylvester and Delilah, the family cats; her garden; her work, and just life in general.
She is the author of more than 30 novels of Historical Romance including THE KADIN (pronounced Kah-deen), and the beloved series "The O'Malley Saga" and "Skye's Legacy". A New York Times bestselling author, she has also appeared on other best-seller lists including Publishers Weekly, USA Today, and the L.A. Times. She is the recipient of numerous awards including Best Historical Romance; Outstanding Historical Romance Series; Career Achievement for Historical Fantasy; and several Reviewers Choice awards from Romantic Times. She has a "Silver Pen" from Affair De Coeur, and an Honorable Mention from The West Coast Review of Books.
Small passed away in February 2015.
Log In to see more information about Bertrice Small
Log in or register now!
Series
Silk Merchant's Daughters
Books:
Lucianna, April 2015
The Silk Merchant's Daughters
Paperback (reprint)
Lucianna, October 2013
The Silk Merchant's Daughters #3
Trade Size
Bond Of Passion, May 2013
Border Chronicles
Paperback
Francesca, April 2013
The Silk Merchant's Daughters #2
Paperback
Crown Of Destiny, November 2012
Paperback
Bianca, October 2012
The Silk Merchant's Daughters
Trade Size
The Shadow Queen, September 2012
Paperback
The Sorceress of Belmair, July 2012
World of Hetar #4
Paperback
Bond Of Passion, October 2011
Paperback
Guilty Pleasures, August 2011
Paperback
The Border Vixen, October 2010
Border Chronicles #5
Trade Size
Passionate Pleasures, August 2010
Pleasures #5
Paperback
Crown Of Destiny, May 2010
World Of Hetar #6
Paperback
The Border Lord And The Lady, October 2009
Border Chronicles #4
Trade Size
The Shadow Queen, April 2009
Paperback
The Captive Heart, October 2008
The Border Chronicles #3
Paperback
Dangerous Pleasures, August 2008
Trade Size
The Sorceress Of Belmair, May 2008
World Of Hetar
Trade Size
Skye O'Malley, January 2008
Paperback (reprint)
The Last Heiress, December 2007
Paperback
The Border Lord's Bride, October 2007
Paperback (reprint)
Forbidden Pleasures, July 2007
Trade Size
The Twilight Lord, May 2007
World of Hetar Series, #3
Trade Size
A Distant Tomorrow, April 2007
World of Hetar
Paperback
A Dangerous Love, October 2006
Trade Size
A Distant Tomorrow, May 2006
World of Hetar #2
Trade Size
Lara, May 2006
Book One of the World of Hetar
Paperback (reprint)
The Last Heiress, October 2005
Trade Size
Lara, June 2005
World of Hetar Book 1
Trade Size
Philippa, September 2004
Trade Size
Private Pleasures, July 2004
Trade Size
Delighted, June 2004
Trade Size
Dragonlord's Daughter, February 2004
Paperback
Captivated, September 2001
Trade Size (reprint)
Fascinated, October 2000
Trade Size

Videos
Click Title to Play
The Border Vixen