Stef Ann Holm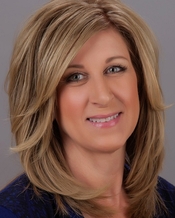 Stef Ann Holm was born in Southern California near Hollywood. With the fantasy worlds of Disneyland and Universal Studios at her doorstep, her imagination was stimulated at an early age. She attended Chatsworth High where Kevin Spacey, Mare Winningham and Val Kilmer entertained on the school's stage. As a semester elective, Stef Ann enrolled in drama and played a Fandango hostess in the chorus of Sweet Charity. It was the beginning and the end of her acting and singing career. She got a "C" in Drama and an "A" in Creative Writing.
She has had twenty-four novels and one novella published. Her editor has called her contemporary romances, "Slices of life stories about real people."
Stef Ann lives in Boise, Idaho with her husband, extended family and her squirrel-crazy Yorkshire, Cocoa Puff.
Series
Single Moms | To Protect & Serve
Books:
Lucy Gets Her Life Back, September 2014
Single Moms, Second Chances, #2
e-Book
Girls Night, August 2014
Single Moms, Second Chances, #1
e-Book
An Igniting Attraction, August 2014
To Protect and Serve #1
e-Book
Pink Moon, August 2014
Single Moms, Second Chances #3
e-Book
An Arresting Attraction, August 2014
To Protect and Serve #2
e-Book
All That You Are, October 2009
Mass Market Paperback
All That Matters, November 2008
Mass Market Paperback
All The Right Angles, October 2007
Mass Market Paperback
Lucy Gets Her Life Back, October 2006
Paperback
Leaving Normal, October 2005
Paperback
Upon a Midnight Clear, November 1998
Mass Market Paperback