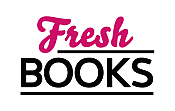 New Year, Great Reads for January
Kasey Michaels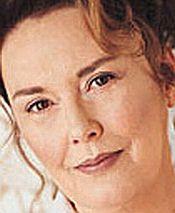 Kasey Michaels is the New York Times and USA Today bestselling author of more than seventy-five books, many of them historical romances for Avon (Regency romances to be reprinted by Harlequin beginning in 2002), Pocket, and Warner books, many of them contemporary romances for Harlequin Books and its sister company, Silhouette Books, and she is now writing single title contemporary romances for Zebra Books. With more than 8 million copies of her books in print, she is known both nationally and internationally for the stories she tells of love, laughter and, of course, romance.
Kasey has received two coveted Starred Reviews from Publisher's Weekly, and both the historical SECRETS OF THE HEART and the contemporary LOVE TO LOVE YOU BABY were named as one of that year's best romances. She is the recipient of the Romance Writer's of America RITA award for a Regency romance, THE LURID LADY LOCKPORT, a Waldenbooks' award for her time-travel, OUT OF THE BLUE, and many awards from Romantic Times magazine, including a Career Achievement award for her Regency era historical romances. She has appeared on the TODAY show, and was the subject of a Lifetime Cable TV show "A Better Way," in conjunction with Good Housekeeping magazine, a program devoted to women and how they have achieved career success in the midst of motherhood. A highly praised nonfiction book, written as Kathryn Seidick, ...OR YOU CAN LET HIM GO, detailed the story of Kasey and her family during the time of her eldest son's first kidney transplant.
Kasey has something new in the works, as she has recently signed a contract for the first three books in a continuing character series she calls a mix of mystery, comedy, romance, and just a little bit of fantasy. The first installment of the Maggie Kelly series will debut in hardcover for Zebra Books in July 2002, MAGGIE NEEDS AN ALIBI.
Log In to see more information about Kasey Michaels
Log in or register now!
Series
Little Season
Books:
A Reckless Promise, August 2016
Mass Market Paperback
A Scandalous Proposal, April 2016
The Little Season
Mass Market Paperback
An Improper Arrangement, January 2016
Little Season #1
Paperback
An Improper Arrangement, December 2014
Paperback
What A Hero Dares, April 2014
Paperback
A Lady Of Expectations And Other Stories, November 2012
Paperback
A Midsummer Nights Sin, December 2011
Blackhorn Brothers # 2
Paperback
The Taming of the Rake, July 2011
Mass Market Paperback
A Summer Reunion, June 2011
Mass Market Paperback
The Bride Plan, April 2011
Second-Chance Bridal
Paperback
How to Wed a Baron, December 2010
Mass Market Paperback
How To Beguile A Beauty, June 2010
Mass Market Paperback
A Bride After All, June 2010
Paperback
More Than Words, March 2010
Mass Market Paperback (reprint)
How To Tame A Lady, October 2009
Mass Market Paperback
How to Tempt a Duke, September 2009
Paperback
Mischief 24/7, April 2009
Sunshine Girls #3
Mass Market Paperback
The Tycoon's Secret, December 2008
Gifts from a Billionaire
Mass Market Paperback
Mischief Becomes Her, November 2008
Mass Market Paperback
Dial M For Mischief, May 2008
Paperback
Bowled Over, November 2007
Maggie Kelly #6
Paperback
Becket's Last Stand, November 2007
Paperback
The Return Of The Prodigal, October 2007
Mass Market Paperback
High Heels and Holidays, October 2007
Maggie Kelly Mysteries #5
Paperback (reprint)
A Reckless Beauty, September 2007
Beckets of Romney Marsh
Mass Market Paperback
The Bride Of The Unicorn, August 2007
Mass Market Paperback
The Passion Of An Angel, August 2007
Mass Market Paperback (reprint)
The Secrets Of The Heart, August 2007
Mass Market Paperback (reprint)
A Most Unsuitable Groom, April 2007
Paperback
High Heels And Holidays, November 2006
Trade Size
Bachelor on the Prowl, November 2006
Miniseries: Christmas Collection
Paperback (reprint)
High Heels and Homicide, October 2006
Maggie Kelly Series, #4
Paperback (reprint)
More Than Words, October 2006
Volume 3
Trade Size
Everything's Coming Up Rosie, September 2006
Paperback
Beware of Virtuous Women, May 2006
Paperback
The Dangerous Debutante, April 2006
Paperback
A Gentleman by Any Other Name, March 2006
The Beckets of Romney Marsh #1
Paperback
High Heels and Homicide, December 2005
Maggie Kelly mystery
Trade Size
Stuck In Shangri-La, November 2005
Paperback
Shall We Dance?, March 2005
Paperback
Everlasting Love, May 1995
Mass Market Paperback