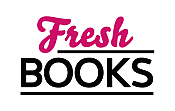 Jump into Autumn with these great books out in October!
Steve Martini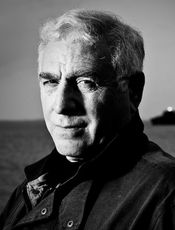 Photo Credit: Brian Smale

Steve Martini was born in San Francisco, California. He worked as a newspaper reporter and then as an attorney, practicing law in both state and federal courts in California for seventeen years before becoming a full time novelist in 1991.
An honors graduate of the University of California at Santa Cruz, Mr. Martini received his law degree from the University of the Pacific's McGeorge School of Law. For nearly a decade he worked as a journalist and correspondent at the California State Capitol in Sacramento, specializing in legal issues. In this capacity he covered notable trials, the state legislature, and the administrations of Governors Ronald Reagan and Jerry Brown.
In 1974 he entered private law practice representing clients in both civil and criminal matters. He later worked as a legislative representative for the State Bar of California and testified on numerous occasions before committees of the California Legislature regarding laws affecting the state's justice system. He has spoken before groups of lawyers, civic organizations, students, writers and forensic scientists. In addition to his novels Mr. Martini has also authored numerous news stories, articles and commentaries on law and politics. He has appeared on a number of television shows, including CNN's Burden of Proof, Court TV, The Crier Report, and NBC's Today Show.
Series
Paul Madriani Novels
Books:
Blood Flag, February 2017
Mass Market Paperback
Blood Flag, May 2016
Hardcover
The Enemy Inside, January 2016
Paul Madriani #13
Hardcover (reprint)
The Enemy Inside, May 2015
Paul Madriani #13
Hardcover
Trader Of Secrets, April 2012
Paul Madriani #12
Paperback
Trader Of Secrets, June 2011
Paul Madriani #12
Hardcover
The Rule of Nine, May 2011
Paul Madriani #11
Hardcover
The Rule of Nine, June 2010
Paul Madriani #11
Hardcover
Guardian Of Lies, May 2010
Paul Madriani #10
Mass Market Paperback (reprint)
Guardian of Lies, July 2009
Paul Madriani #10
Hardcover
Shadow Of Power, April 2009
Paul Madriani #9
Mass Market Paperback
Double Tap, January 2006
Paul Madriani #8
Paperback
The Arraignment, September 2003
Paul Madriani #7
Paperback
The Jury, July 2002
Paul Madriani #6
Paperback
The Attorney, January 2001
Paul Madriani #5
Paperback
Critical Mass, December 1999
Paperback
The Judge, November 1996
Paul Madriani #4
Paperback
Undue Influence, July 1995
Paul Madriani #3
Paperback
Prime Witness, August 1993
Paul Madriani #2
Hardcover
Compelling Evidence, January 1993
Paul Madriani #1
Paperback