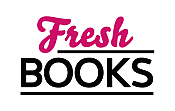 Sweet Romance + Thrilling Intrigue = February Best Reads
Jamie Begley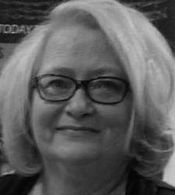 I was born in a small town in Kentucky. My family began poor, but worked their way to owning a restaurant. My mother was one of the best cooks I have ever known, and she instilled in all her children the value of hard work, and education.​
Taking after my mother, I've always loved to cook, and became pretty good if I do say so myself. I love to experiment and my unfortunate family has suffered through many. They now have learned to steer clear of those dishes. I absolutely love the holidays and my family puts up with my zany decorations.
For now, my days are spent writing, writing, and writing. I have two children, my daughter is also an author, and my son just tries not to blush when someone asks him about my books. All my books are written for one purpose- the enjoyment others find in them, and the expectations of my fans that inspire me to give it my best.
Log In to see more information about Jamie Begley
Log in or register now!
Series
The Last Riders | Predators MC | Biker Bitches | VIP Room | Porter Brothers | Dark Souls | The Dark Souls
Books:
Stalked, April 2018
Predators MC #4
Paperback
Rider's Revenge, February 2018
The Last Riders #10
Paperback
Crazy Bitch, September 2017
Biker Bitches #5
e-Book
Soul of a Demon, July 2017
Dark Souls #3
e-Book
Soul of a Demon, July 2017
The Dark Souls #3
e-Book
Standing His Ground, April 2017
Porter Brothers Trilogy #2
e-Book
Train's Clash, November 2016
The Last Riders #9
Paperback
Winter's Touch, July 2016
The Last Riders #8
Paperback
Hostage, April 2016
Predators MC #3
Paperback
Merry Blissmas, December 2015
Biker Bitches #3
e-Book
Keeping What's His, October 2015
Porter Brothers Trilogy #1
e-Book
Lucky's Choice, August 2015
The Last Riders #7
Paperback
Stand Off, July 2015
Predators MC #2
Paperback
Shade, March 2015
The Last Riders #6
Paperback
Fat Louise, February 2015
Biker Bitches #2
e-Book
Riot, November 2014
Predators MC #1
Paperback
Cash's Fight, September 2014
The Last Riders #5
Paperback
King, July 2014
VIP Room #3
e-Book
Soul Of A Woman, June 2014
The Dark Souls #2
e-Book
Soul of a Woman, June 2014
Dark Souls #2
e-Book
Shade's Fall, March 2014
The Last Riders #4
Paperback
Viper's Run, January 2014
The Last Riders #2
Paperback
Tainted, January 2014
VIP Room #2
e-Book
Sex Piston, December 2013
Biker Bitches #1
e-Book
Knox's Stand, November 2013
The Last Riders #3
Paperback
Teased, October 2013
VIP Room #1
e-Book
Razer's Ride, June 2013
The Last Riders #1
Paperback
Soul Of A Man, June 2011
The Dark Souls #1
Paperback