Karen Schaler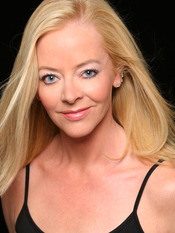 Karen Schaler is a three-time Emmy award-winning storyteller, screenwriter, producer, author, and national TV host. In 2017-18, Karen wrote original screenplays for NETFLIX, Hallmark and Lifetime holiday movies and signed a three-book deal with HarperCollins, William Morrow.
Karen wrote the original screenplay for the NETFLIX holiday hit, A Christmas Prince, premiering in 2017, that became the most talked about Christmas movie of the season that now has a sequel, A Christmas Prince: The Royal Wedding.
For feature films, one of Karen's novels, represented by CAA, was optioned by Storyline Entertainment's Neil Meron and Craig Zadan where Karen worked with the development team as the sole screenwriter adapting her novel into a screenplay for a feature film.
Parlaying her screenwriting into a publishing deal, after writing her next original TV movie, Christmas Camp, and selling it to a major TV network, Karen also wrote Christmas Camp the novel that sold at auction to HarperCollins, William Morrow. The Christmas Camp novel and movie premiere in 2018. Also included in the publishing deal, Karen sold the sequel, Christmas Camp Wedding, and another novel slated for 2019.
For 2018, Karen also wrote an original screenplay for Lifetime, Every Day is Christmas starring Toni Braxton, Gloria Reuben, Towanda Braxton & Michael Jai White, airing November 24th.
In addition to her novel and screenwriting, Karen, after hosting ABC's national travel show, created and trademarked her Travel Therapy TV segments featuring the most inspiring and empowering places to go around the world based on what you're going through in life.
Travel Therapy TV airs nationally on top ABC, NBC, CBS, FOX and CW stations and streams internationally. Karen says Travel Therapy TV was inspired by her book, Travel Therapy: Where Do You Need to Go?
Karen is a sought after lifestyle and travel expert appearing on Good Morning America, TODAY, Fox & Friends, FOX, Inside Edition, Daily Mail TV, CNN, MSNBC, the BBC, and on dozens of radio shows and local TV affiliates across the country.
Karen credits her passionate and prolific writing style to her award-winning background as a television broadcast journalist where she has traveled to more than 68 countries.
Karen was the first journalist ever embedded with a combat Apache helicopter unit in Afghanistan where she wrote, produced and hosted an Emmy award-winning one-hour TV documentary that aired on ABC.
She was also the first TV journalist embedded with troops in Bosnia wrote, produced and hosted an Emmy award-winning half-hour TV documentary that aired on NBC.
Karen's publishing credits include The New Yorker, Boston Globe, AOL, New York Daily News, abcnews.com, Travel + Leisure, Town & Country, Islands magazine, Huffington Post, Delta Sky, US Airways Magazine, Hemispheres and SilverKris: Singapore Airlines magazine.
Karen grew up outside of Seattle and in Los Angeles and graduated with honors from California State University Fullerton with a double major in Broadcast Journalism and Sociology.
When Karen's not traveling researching her next story you can find her in New York City, Scottsdale, AZ, and visiting her family in Washington State.
Log In to see more information about Karen Schaler
Log in or register now!
Series
Books:
Finding Christmas, October 2019
Paperback
Christmas Camp, October 2019
Mass Market Paperback (reprint)
Christmas Camp Wedding, January 2019
e-Book
Christmas Camp, October 2018
Paperback