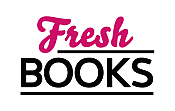 Curl up with a great March read!
Erin Bedford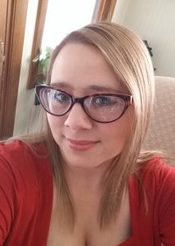 Click here to join me for a weekend of fun at READERS & 'RITAS, Nov. 9-11, 2018 in Allen, TX.
Erin Bedford is a USA Today bestselling fantasy and paranormal romance author, a computer programmer by day, and a hobby hoarder. Erin lives in Northern Texas with her daughter and husband.
Creating fantastical worlds have always been a secret passion of hers and she couldn't imagine writing any story without some kind of lovey-dovey or smexy goodness in it.
Series
Her Angels | The Crimson Fold | Starcrossed Dragons | Celestial War Chronicles | Fairy Tale Bad Boys | The Underground | Curse of the Fairy Tales | Academy of Witches | New Orleans After Dark | The Mary Wiles Chronicles
Books:
Marked By Hell, September 2018
The Mary Wiles Chronicles #1
Paperback
Realms and Rebels, September 2018
e-Book
Witching on a Star, July 2018
Academy of Witches #1
Paperback
Rapunzel Untamed, June 2018
Curse of the Fairy Tales #1
Paperback
Until Sunset, April 2018
The Crimson Fold #3
e-Book
Grinding Frost, April 2018
Starcrossed Dragons #2
e-Book
Pounding Earth, March 2018
Starcrossed Dragons #4
e-Book
Heaven's Embrace, March 2018
Her Angels #1
e-Book
Until Dawn, February 2018
The Crimson Fold #2
e-Book
Swallowing Fire, January 2018
Starcrossed Dragons #3
e-Book
Until Midnight, November 2017
The Crimson Fold #1
e-Book
Riding Lightning, October 2017
Starcrossed Dragons #1
e-Book
Deceived by Hell, September 2017
The Mary Wiles Chronicles #3
Paperback
Chasing Hearts, July 2017
The Underground #.5
e-Book
Bound By Hell, July 2017
The Mary Wiles Chronicles #2
Paperback
Song of Blood and Fire, June 2017
Celestial War Chronicles #1
e-Book
Stepbrother, April 2017
Fairy Tale Bad Boys #5
e-Book
Mirror, March 2017
Fairy Tale Bad Boys #4
e-Book
Chasing Shadows, March 2017
The Underground #4
e-Book
Vampire CEO, February 2017
New Orleans After Dark #1
Paperback
Chasing Princes, December 2016
The Underground #3
e-Book
Thief, December 2016
Fairy Tale Bad Boys #3
e-Book
Pirate, November 2016
Fairy Tale Bad Boys #2
e-Book
Chasing Cats, October 2016
The Underground #2
e-Book
Hunter, September 2016
Fairy Tale Bad Boys #1
e-Book
Chasing Rabbits, June 2016
The Underground #1
e-Book