Larry Enmon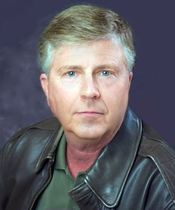 Larry Enmon was born in Shelby County, Texas. He attended Sam Houston State University and received a Law Enforcement & Police Science Degree in 1975. That same year he joined the Houston Police Department where he worked for six years in both the patrol & vice divisions.
In 1981 he accepted a job with the U.S. Secret Service and traveled the world on protective missions. His last assignment was as the Secret Service liaison agent to the FBI's Joint Terrorism Task Force in Dallas, TX. He attended numerous FBI and CIA training courses in weapons of mass destruction, and was considered the resident expert in agro terrorism as well as biological terrorism—he retired in 2012.
For relaxation, and to get away from the city, he likes to spend time at his 200+ acre ranch in rural Eastern Texas. It's the perfect getaway, with a private shooting range, a 2 ½ acre pond, and miles of woodland trails to explore on four-wheelers and RTV's.
He holds a Divemaster rating with the Professional Association of Diving Instructors and has a black belt in Tang Soo Do karate. He is married, has two children, and lives in Tarrant County, TX.
Series
Books:
The Burial Place, April 2018
Rob Soliz and Frank Pierce Mystery
Hardcover