Maryann Jordan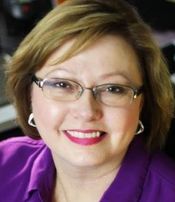 Blogging at Fresh Fiction
Maryann Jordan | Top 5 Reasons to read Military Romantic Suspense!
April 16, 2018
My favorite genre to read is military romantic suspense and it just so happens to be my favorite genre to write! Why? Read More...
Maryann Jordan | Zander: Hearo's at Heart (A modern Day Fairytale)
March 7, 2018
Zander drove down the street, the homes on either side seeming much smaller than when he was younger. "Looks different, doesn't Read More...
Maryann Jordan | Top Five Favorite Novels
November 30, 2017
I have written and published 30 novels (with 2 more written and waiting to be published). Readers often ask authors to choose which is their Read More...
Maryann Jordan | 5 Characteristics of a "Sweet" Alpha
October 27, 2017
Fresh Fiction Top 5 List Alpha. We all see this word when looking for romance novels to read, but what does it mean Read More...
As an Award Winning, Amazon International Bestselling and All-Star author, Kobo, and Barnes & Noble Best Selling Author, I have always been an avid reader. In 2013 I started a blog to showcase wonderful writers. In 2014, I finally gave in to the characters in my head pleading for their story to be told. Thus, Emma's Home was created.
Series
Baytown Boys | Saints Protection & Investigations | Sleeper SEALs | Letters from Home | Heroes at Heart
Books:
Rafe, April 2018
Heroes at Heart #2
e-Book
Zander, March 2018
Heroes at Heart #1
e-Book
Picking up the Pieces, January 2018
Baytown Boys #5
e-Book
Thin Ice, December 2017
Sleeper SEAL #7
e-Book
Finding Peace, November 2017
Baytown Boys #4
e-Book
Clues of the Heart, July 2017
Baytown Boys #3
e-Book
Just One More Chance, April 2017
Baytown Boys #2
e-Book
Bond of Love, March 2017
Letters From Home
e-Book
Class of Love, February 2017
Letters From Home
e-Book
Freedom of Love, February 2017
Letters From Home
e-Book
Coming Home, November 2016
Baytown Boys #1
e-Book
Serial Love, November 2015
Saints Protection & Investigations
e-Book
Gabe, April 2015
Alvarez Security #1
e-Book
Love's Tempting, November 2014
The Love's Series #2
e-Book