Maryann Jordan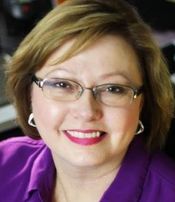 Blogging at Fresh Fiction
Maryann Jordan | Top Five Favorite Novels
November 30, 2017
I have written and published 30 novels (with 2 more written and waiting to be published). Readers often ask authors to choose which is their Read More...
Maryann Jordan | 5 Characteristics of a "Sweet" Alpha
October 27, 2017
Fresh Fiction Top 5 List Alpha. We all see this word when looking for romance novels to read, but what does it mean Read More...
As an Award Winning, Amazon International Bestselling and All-Star author, Kobo, and Barnes & Noble Best Selling Author, I have always been an avid reader. In 2013 I started a blog to showcase wonderful writers. In 2014, I finally gave in to the characters in my head pleading for their story to be told. Thus, Emma's Home was created.
Series
Baytown Boys | Saints Protection & Investigations | Sleeper SEALs | Letters from Home
Books:
Picking up the Pieces, January 2018
Baytown Boys #5
e-Book
Thin Ice, December 2017
Sleeper SEAL #7
e-Book
Finding Peace, November 2017
Baytown Boys #4
e-Book
Clues of the Heart, July 2017
Baytown Boys #3
e-Book
Just One More Chance, April 2017
Baytown Boys #2
e-Book
Bond of Love, March 2017
Letters From Home
e-Book
Class of Love, February 2017
Letters From Home
e-Book
Freedom of Love, February 2017
Letters From Home
e-Book
Coming Home, November 2016
Baytown Boys #1
e-Book
Serial Love, November 2015
Saints Protection & Investigations
e-Book
Gabe, April 2015
Alvarez Security #1
e-Book
Love's Tempting, November 2014
The Love's Series #2
e-Book