Bill A. Brier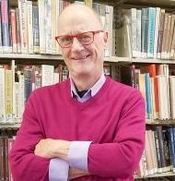 Bill A. Brier grew up in California and went to Hollywood High School, then served in the Air Force as a combat cameraman.
After hiring on at Disney Studios as a film loader, he soon advanced and moved on to other film studios.
He earned a master's degree in psychology. A big help when working with Trumpish Hollywood producers. You're fired!
During his more than twenty-​five years in the movie business as a cameraman, film editor, and general manager, Bill worked on everything from the hilarious, The Love Bug, to the creepy, The Exorcist, to the far out, Star Trek and Battle Star Galactica.
Eight years ago, Bill switched from reading scripts to writing thriller/mysteries and driving racecars. After completing three award-​winning novels, he signed with Black Opal Books. His first novel, THE DEVIL ORDERS TAKEOUT, is about a devoted father and husband who makes a deal with a real-​life devil to protect his golf-​prodigy son after his wife and older son are killed in a mysterious accident — and pays hell for it.
Series
The Killer Who
Books:
The Killer Who Wasn't There, March 2018
The Killer Who #2
Paperback
The Killer Who Hated Soup, November 2017
The Killer Who #1
Paperback
The Devil Orders Takeout, May 2017
Paperback