Lisa Weaver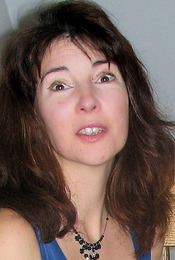 Lisa Weaver loves living in Maine, although she occasionally fantasizes about moving to a locale with milder temperatures. On the upside, the long, cold winters give her plenty of time to plot her next romance.
She also loves books, and can't imagine a world without the written word to enrich us, inspire us, entertain us, and touch our hearts. She's thrilled to make a small contribution to the treasure trove. She began her writing career penning articles and short stories, but it has long been her dream to write romance novels. Thanks to the Amazon Kindle Scout program, that dream is now a reality.
Lisa is the first to admit her romances aren't serious literature. She thinks of her stories as fluffy, fun, romantic romps--like decadently rich cupcakes, heavy on the frosting.
Series
Books:
His Captivating Confidante, September 2016
Secret Sentinels
e-Book