L.D. Crichton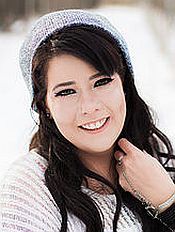 LD Crichton is a New Adult/Young Adult romance author with an extensive list of works that are immersed in the dating scene, seeking their perfect match. Her debut novel, The Enchantment of Emma Fletcher is coming on March 13, 2017.
She has a pre-existing fanbase 148,000 strong and growing established through various forms of social media like Wattpad, Twitter and Facebook. Her work has been featured in Publishers Weekly, Daily Dot, Marketing Magazine, Venture Beat, Contently, Toronto Life and Just Jared.
She is the contracted author for the only official One Direction fan fiction and has also written the official fan fiction's for X-Factor's Emblem3.
In addition, she has worked with the Canadian Hemophilia Society in an unprecedented campaign to raise social awareness for bleeding disorders in women via the creative outlet of storytelling by writing an e-novella called A Negative.
LD currently resides in Calgary, Alberta Canada until that impending lotto win that will allow her to move to an island in the Caribbean in search of Jack Sparrow.
Series
Books:
The Enchantment of Emma Fletcher, March 2017
e-Book