Andrew Hilleman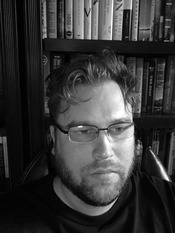 Andrew Hilleman was born and raised in Omaha, Nebraska. He earned his B.A. and M.A. in English at Creighton University and his M.F.A. in Fiction from Northern Michigan University.
During his time in graduate school, he taught creative writing, composition, and technical writing. He has been published in Fiddlehead magazine and was a finalist for Glimmer Trainís short fiction award.
His debut novel, WORLD, CHASE ME DOWN will be published by Penguin on January 24, 2017.?He lives in Omaha with his wife and daughter. He enjoys black-and-white movies, jogging, cooking, single-malt scotch, college football, and 1980ís sitcoms.
Series
Books:
World, Chase Me Down: A Novel, February 2017
Paperback