Laura Bilotta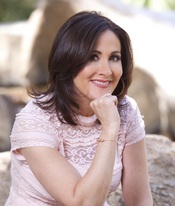 Dating coach, matchmaker, and event planner, Laura Bilotta, started her company, Single in the City, 15 years ago. Recently, she has added TV show host and author to her resume. Availing herself of every opportunity to help people navigate the choppy waters of the dating pool, Laura's success has made her a reputable and reliable expert, and one often sought out by local and national media.
In her thirties, Laura was still single and increasingly more discouraged with the dating options available, or lack thereof. Realizing that as age goes up the odds of finding a quality mate go down exponentially, she decided to help create a paradigm shift. Internet dating was starting to catch on, but most people Laura spoke to wanted a "face-to- face" to see if there was a physical attraction, electric connection and to make sure the person was who they said they were. In response, she began speed-dating events, activity based events and other singles events including dances, mixers, lock and key parties and boat cruises. These events proved so successful that Laura expanded upon them and eventually branched into date coaching and matchmaking. It was a natural transition: Laura has a very nurturing nature and friends always considered her the go-to- gal for dating advice well before she owned her company.
Over the last 15 years, Single in the City has hosted over 1700 events, with Laura personally overseeing 1200. She derives much joy from every successful relationship connection, and there have been many. Laura firmly believes that choosing a life partner is the single most important decision we will ever make in our lives; it's also where we are most vulnerable. She appreciates and respects the privilege of assisting each and every client in this very personal endeavor. Laura lives just outside the bustling metropolis of Toronto. She is close enough to be there in a moments notice, but far enough away that the house she shares with her boyfriend and beloved pup, Max, can feel like its own little happy place. If you find yourself preparing for a dip in the dating pool, you cannot find a better lifeguard than Laura Bilotta; she is always prepared and always on duty.
Series
Books:
Single in the City, February 2017
Paperback