Joanne Dannon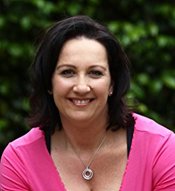 Blogging at Fresh Fiction
Joanne Dannon | Writing the Alex Jackson series.
May 5, 2017
After many rejections, from publishers, I decided to write the book I wanted and not the book I thought publishers wanted. Keeping in mind this Read More...
Joanne Dannon | Every Heroine is Different
November 30, 2016
"Variety's the very spice of life, that gives it all its flavour." William Cowper. Recently I read a post about readers liking their heroines Read More...
Joanne Dannon, an Australian author, writes to give her readers the experience she loves to savor--indulging in a sigh-worthy-happily-ever-after, being swept away from the everyday by diving into a delicious romance novel.
Joanne is a happily married mother of two heroes-in-training who loves spending time with friends and family.
Series
Alex Jackson
Books:
Forever Mine, May 2017
Alex Jackson #4
e-Book
An Unforgettable Holiday, December 2016
e-Book
Together At Last, November 2016
Alex Jackson #3
e-Book
Wanting Mr. Right, April 2016
Alex Jackson #2
e-Book
Kisses Under the Spotlight, December 2015
Alex Jackson #1
e-Book