Karen Dean Benson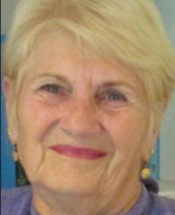 Contests
Karen Dean Benson's April Prize is a FREE Historical Romance!

Social Media:
YOUTUBE
FACEBOOK
GOODREADS
PINTEREST

Karen Dean Benson decided to try her hand at writing historical fiction somewhere between diapering her first child and kissing the sixth off to college. Her formative years were spent in the Detroit, Michigan parochial system. After graduating from Northwood University, she spent the next years in the woodlands of northern Michigan enjoying the beauty of the AuSable river as her family grew. She loves research, history, and tales of the convoluted lives we all lead, then weaves them against the backdrop of a by-gone era.
Her novels involve young women blundering through the social constraints of the 18th and 19th centuries. Jane Austin's Pride and Prejudice, and Kathleen Woodiwiss' The Flame and The Flower, are two standouts among many wonderful stories of romantic history that influenced her.
Karen, and husband Charlie, divide their time between golf courses in Michigan and Florida
Series
Ladies of Mischief
Books:
Mulberry Bend, December 2016
Ladies of Mischief #3
Paperback
From Florida With Love, August 2016
e-Book
Mission Song, February 2016
Ladies of Mischief #2
Paperback
Devil's Grace, August 2015
Ladies of Mischief #1
Paperback
From Florida With Love, June 2014
e-Book