Janet MacLeod Trotter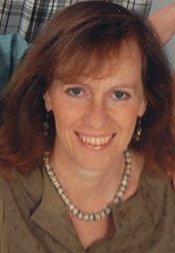 British author Janet MacLeod Trotter has had 20 novels published, 13 of them historical family sagas set in the 20th Century. Her first, THE HUNGRY HILLS, was nominated for the Sunday Times Young Writer of the Year Award, while THE TEA PLANTER'S DAUGHTER (the first in the INDIA TEA SERIES set in Britain and India) was long-listed for the RNA Romantic Novel of the Year and was an Amazon top ten best seller. It has gone on to be a best-seller in Russian and French too.
She has written for teenagers and numerous short stories for women's magazines, some of which are published in an ebook anthology ICE CREAM SUMMER. She has been a columnist and reviewer for The Newcastle Journal and editor of The Clan MacLeod Magazine. Her childhood memoirs of Durham and Skye in the 1960's, BEATLES & CHIEFS, was featured on BBC Radio 4's Home Truths.
Janet's second novel in THE INDIA TEA SERIES, THE TEA PLANTER'S BRIDE (sequel to THE TEA PLANTER'S DAUGHTER) is set in 1920's Scotland, North East England and India. It was inspired by diaries and letters that recently came to light, belonging to Janet's grandparents who married in Lahore and lived and worked in the Punjab for nearly 30 years.
The third novel in the series, GIRL FROM THE TEA GARDEN, will be published at the end of 2016.
She is a member of the Romantic Novelists' Association.
Series
India Tea
Books:
The Girl From The Tea Garden, December 2016
India Tea #3
Paperback
The Tea Planter's Bride, July 2016
India Tea 2
Paperback (reprint)
Tea Planter's Daughter, July 2016
India Tea #1
Paperback