Dave Eisenstark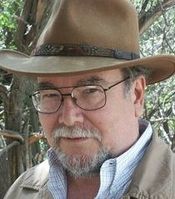 Dave Eisenstark has been writing professionally and working in the film industry in various capacities for more years than he actually remembers. To date, nine of his feature film scripts have been produced, including the award-winning comedy Monkey Love (starring Jeremy Renner) and the horror classic Creepozoids.
Like George Lucas, Dave graduated with a degree from USC Cinema; unlike Mr. Lucas, everything else.
Dave lives in Los Angeles with his wife, a production sound mixer on major motion pictures. Yes, he has pets, who asked not to be mentioned.
His two novels, The Video Killer and Bleeding Kansas, can be found here:
Series
Books:
Bleeding Kansas, October 2014
e-Book
The Video Killer, June 2014
e-Book