Brynn Kelly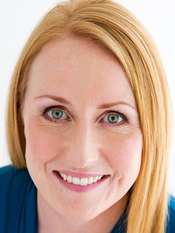 It took award-winning journalist Brynn Kelly only two decades to realize that all those stranger-than-fiction news reports (pirates, mercenaries, murders, conspiracies…) provided the perfect training for a new career: as a writer of larger-than-life novels.
She's delighted that HQN Books, a Harlequin/HarperCollins imprint, is publishing her Golden Heart-nominated debut novel because it gives her an excuse to spend her days in a bubble of delicious words and fiendish plots. Secretly, though, after all those years writing about the real world, she's terrified someone will realize she's making it all up.
Brynn has a degree in communications with a journalism major, and has won several prestigious writing awards, including the Valerie Parv Award and the Pacific Hearts Award. She's the bestselling author of four non-fiction books in her native New Zealand, and the mother of two young boys. In her (guffaw) spare time, she murders Italian arias studies classical singing.
Series
Legionnaires
Books:
A Risk Worth Taking, June 2018
The Legionnaires #3
Mass Market Paperback
Edge of Truth, January 2018
The Legionnaires #2
Mass Market Paperback (reprint)
Forbidden River, November 2017
Legionnaires Novella
e-Book
Edge of Truth, June 2017
The Legionaires #2
Hardcover
Deception Island, March 2017
The Legionaires #1
Mass Market Paperback
Deception Island, June 2016
Hardcover