Linda Brooks Davis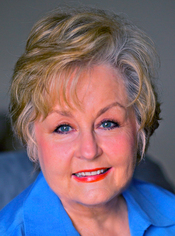 Photo Credit: The Salted Image

Linda Brooks Davis holds bachelor's and master's degrees and has lived in multiple U.S. states as well as outside the U.S, but she speaks Texan.
Born and reared in Raymondville, a small farming town in the southernmost tip of Texas, Linda devoted forty years to public school education before settling down to do what she had always dreamed of doing: writing. Winner of the Jerry B. Jenkins 2014 Operation First Novel Award, Linda's debut novel, THE CALLING OF ELLA MCFARLAND, an inspirational historical set in 1905 pre-statehood Oklahoma, releases on December 1, 2015.
When she isn't writing, teaching 4-year-olds at church, reading, or researching her genealogy, she's doting on six beautiful grandchildren, three of whom arrived in triplicate form in 2005. In her first published article, "The Choice", which appeared in LIVE, a 2011 publication of Gospel Publishing House, she chronicled her daughter's agonizing at-risk triplet pregnancy and the heart-wrenching choice her medical team placed before her.
Linda likes to brag on her daughter and son, both veterinarians who like one another well enough to practice together. In Texas that's called learnin' to get along.
Come again, ya'll. Porch light's always on.
Series
Books:
The Calling Of Ella McFarland, December 2015
Paperback