Michele De Winton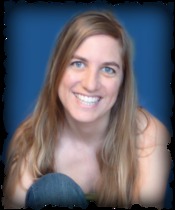 Blogging at Fresh Fiction
Michele De Winton | Real life Happy Ever Afters
April 11, 2017
At the moment I'm stuck on a tropical island, there's a handsome man with a fine Scottish accent hiding from his past, and Read More...
Words are my drug. There, I said it and now I can't take it back. I've tried doing other things. Heck I was even a dancer in Bosnia (true story), but I keep coming back to the page and getting stuck there. Hooray for words! But hooray for characters too because that's what I love. I like to twist them up in knots, take away their toys, get them drunk and throw them at each other.
I try to be mostly polite in real life (I did say mostly) so it's a joy to unleash sassy, mouthy, smart women on the romance men of my worlds and let them at it. I know the saying goes, girls are made of sugar and spice and all things nice, but with me you can expect less sugar and more spice. Heck, these girls are made of adventure, great beer and no fear. Despite training in law (or perhaps because of it) I have been a dancer, choreographer, producer, and all round arty type in various countries for most of my life. I've also travelled extensively, working on projects in Bosnia, India, Scotland, England, Brazil and New Zealand.
Series
Burning to Ride | A Perfect Escape
Books:
Her Scottish Mistake, April 2017
A Perfect Escape #1
Paperback
Burned By Blackmail, November 2015
Burning to Ride #2
e-Book