Tim Floreen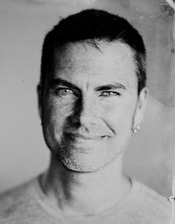 Tim Floreen writes young adult fiction. His debut novel, WILLFUL MACHINES, will come out from Simon Pulse in the fall of 2015.
One of Tim's earliest memories involves sitting in front of the television and staring in awe at a raven-haired, star-spangled Lynda Carter as Wonder Woman. He went on to spend much of his childhood running around in a paper tiara and bracelets and tying up his grandma with his "magic lasso." When not doing that, he was developing crushes on his Masters of the Universe action figures, memorizing the entire libretto of Les Miserables, and carefully maintaining his huge (and now mostly worthless) comic book collection. Also, he read a lot and wrote a lot.
Tim majored in English at Yale and earned a master's degree in creative writing at Boston University. He now lives in San Francisco with his partner and their two cats. His recollection of the words to Les Miz and his adoration of Wonder Woman remain fully intact. He has yet to manifest super powers of his own, despite doing lots and lots of yoga.
Series
Books:
Tattoo Atlas, October 2016
Hardcover
Willful Machines, November 2015
Hardcover