Nonen Titi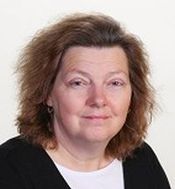 Pseudonym for Mirjam Maclean.

Writing under the penname Nônen Títi, Mirjam Maclean was born and raised in The Netherlands, has lived and worked in the United Kingdom, the USA and Australia, and currently lives with her husband and children in New Zealand.
She has more than fifteen years experience in mental and physical healthcare and midwifery, is a Registered Nurse and Midwife with the UKCC, has a certificate in Tropical Nursing from the Prins Leopold Institute in Antwerp, and a certificate in professional hypnotherapy.
She has an additional fifteen years devoted to education and the study of psychology, especially the works of Carl Jung and the personality theories associated with him. She has a certificate for teaching from the London School of Modern Montessori, has home-educated her two daughters and holds a degree in philosophy from the University of Otago.
Series
Books:
Soup And Bread, February 2015
e-Book