D.K. Wilson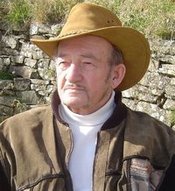 Pseudonym: Derek Wilson.

D.K. Wilson is an historian and expert on the Tudor period. He is the author of the Tudor mystery novels 'The First Horseman' and 'The Traitor's Mark', both of which star a young goldsmith called Thomas Treviot.
As Derek Wilson, he has published a range of acclaimed non-fiction books on Tudor England and Henry VIII, including 'The Plantagenets: The Kings that Made Britain' and 'The English Reformation: How England was Transformed by the Tudors'.
Series
Books:
The Traitor's Mark, December 2015
Hardcover