Timothy Patten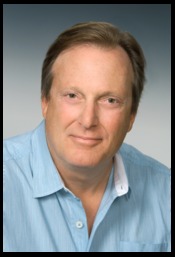 At sixty years old, I left the information technology industry to embark on a new career as an author. It wasn't a lifelong dream, but rather a recent curiosity that triggered such a drastic change. I had a story burning inside me, one that had only recently begun to percolate. There comes a point where you learn to follow your instincts, and my instincts were telling me to write that book.
Although writing is a new career, I have always enjoyed reading. My literary influences include James Bond author Ian Fleming and Peter Benchley, who is best known for his novels Jaws and The Deep. I read the former while still in college, and it remains the only book I've ever finished in a single sitting. Benchley's ability to create fear and tension and to turn the small-town sheriff and fishermen from the hunters to the hunted has remained with me to this day, and I'm sure the dark subject matter inspired much of Money, Family, Murder. One thing's for certain, Benchley's book definitely made this Highland Park, Illinois, native fearful of being tossed from a boat — even if it was on shark-free Lake Michigan.
I wrote Money, Family, Murder with the intent to both entertain and to bring to life a stratum of society that few have the privilege to see. Although I now reside in Orange County, where much of the book takes place, the story is primarily fiction, even if some autobiographical elements — such as getting hit by a golf ball at a fundraising event — have found their way into the book's page. I'm sure my love for crime serials (my wife and I are hardcore fans of NCIS and Criminal Minds) also played a large role as I developed the plot.
In addition to writing, I am also an entrepreneur and help raise donations for the Orangewood Children's Foundation for abused and foster kids and the Shady Canyon Charitable Foundation, which supports local non-profit organizations in my current home of Orange County. My wife and I have lived in Irvine, California, since 1988. We have two children and two golden retrievers.
After earning both a BBA and MBA in marketing at the University of Miami, Florida, I landed a job with IBM in Miami, where I worked for three years before transferring to Santa Barbara, California, in 1980 — the same year the personal computer was introduced. I spent the next twenty years working in information technology before retiring. Until then, the only writing experience I'd had came from preparing technical documents and consulting proposals for clients. The urge to write creative literature lay dormant, and wouldn't awaken until I'd left the business world.
The mystery-thriller Money, Family, Murder is my first novel. If you enjoyed reading it, please sign up for my newsletter to be the first to hear news regarding the forthcoming sequel.
Log In to see more information about Timothy Patten
Log in or register now!
Series
Books:
Money, Family, Murder, July 2015
e-Book