Weina Dai Randel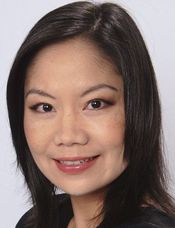 Weina Dai Randel is the author of The Moon in the Palace and The Empress of Bright Moon, historical novels of Empress Wu, the first and only female ruler in China.
Born and raised in China, Weina came to the U.S. at the age of twenty-four. She has worked as a journalist, a magazine editor, and an adjunct professor. She received an M.A. in English from Texas Woman's University in Denton, Texas, where she was inspired to write about Empress Wu of China.
Interviews and articles about Weina and her book have appeared on Library Journal, The Huffington Post, The Dallas Morning News, Kirkus Reviews, and Tall Poppies.org. She lives in Flower Mound, Texas, with her loving husband and two children.
Interviews for Weina Dai Randel
Meet Weina Dai Randel
The Empress of Bright Moon
August 9, 2016
Series
The Empress of Bright Moon
Books:
The Empress of Bright Moon, April 2016
The Empress of Bright Moon #2
Paperback
The Moon In The Palace, March 2016
The Empress of Bright Moon #1
Paperback