Sherilee Gray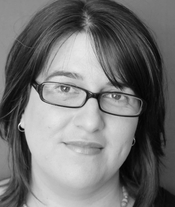 Blogging at Fresh Fiction
Sherilee Gray | Curvy Heroines
February 10, 2016
I've been reading romance for….some time now :-) My very first was a novella written by Sherrilyn Kenyon, and I was immediately hooked. I Read More...
Sherilee Gray | A Little Help From My Friends
July 11, 2015
Thanks for having me here today to celebrate the release of CRASHED, the first book Read More...
Sherilee's always had a big (some may say warped) imagination, and as a kid scared herself conjuring up horror stories full of ghosts and other terrifying creatures. As she got older the stories changed quite a bit, but they were always there. Still, she never dreamed of actually writing down any of those wonderful imaginary people or places. Not until many years later when her sister introduced her to the wondrous world of romance novels, and her very large book collection.
She's pleased to say, she still has the big imagination and monsters in her stories… only now they're chasing their happily ever after.
Sherilee Gray is a kiwi girl and lives in beautiful NZ with her extremely supportive husband and their two children. When not writing or fueling her voracious book addiction, she can be found dreaming of far off places with a mug of tea in one hand and a bar of Cadburys Rocky Road chocolate in the other.
Series
Axle Alley Vipers | Lawless Kings
Books:
Beautiful Killer, January 2018
Lawless Kings #3
e-Book
Broken Rebel, October 2017
Lawless Kings #2
e-Book
Shattered King, July 2017
Lawless Kings #1
e-Book
Wrecked, February 2016
Axle Alley Vipers #3
e-Book
Revved, October 2015
Axle Alley Vipers #2
e-Book
Crashed, July 2015
Axle Alley Vipers #1
Paperback