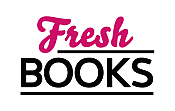 Summer Reads are HOT in July!
Joe Cosentino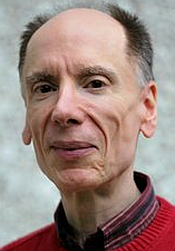 Blogging at Fresh Fiction
A former child Star Makes her Come-back, but is MURDER far behind?
November 22, 2016
Interview with Jana Lane and Brian Otley from RAG DOLL, the fifth Jana Lane mystery Read More...
Joe Cosentino | Meet Jana Lane, former child actress, amateur sleuth
May 2, 2016
Introducing the third book in the Jana Lane, former child actress mystery series... Read More...
Joe Cosentino | On Writing Mysteries
March 23, 2015
As a kid I played make believe constantly. "Let's put on a show!" was my motto. Thankfully my parents and teachers indulged me (rather Read More...
Bestselling author Joe Cosentino was voted Favorite Mystery, Humorous, and Contemporary Author of 2015 by the readers of Divine Magazine for Drama Queen. He also wrote the other novels in the Nicky and Noah mystery series: Drama Muscle and Drama Cruise (Lethe Press); An Infatuation, A Shooting Star, A Home for the Holidays, The Naked Prince and Other Tales from Fairyland (Dreamspinner Press); Cozzi Cove: Bouncing Back,Cozzi Cove: Moving Forward, Cozzi Cove: Stepping Out Cozzi Cove series (NineStar Press); Paper Doll, Porcelain Doll, Satin Doll, China Doll, Rag Doll (The Wild Rose Press) Jana Lane mysteries; and The Nutcracker and the Mouse King (Eldridge Plays and Musicals). He has appeared in principal acting roles in film, television, and theatre, opposite stars such as Bruce Willis, Rosie O'Donnell, Nathan Lane, Holland Taylor, and Jason Robards. His one-act plays, Infatuation and Neighbor, were performed in New York City. He wrote The Perils of Pauline educational film (Prentice Hall Publishers). Joe is currently Head of the Department/Professor at a college in upstate New York, and is happily married. Joe was voted 2nd Place for Best MM Author of the Year in Divine Magazine's Readers' Choice Awards for 2015!
Series
Jana Lane | Nicky and Noah | Cozzi Cove | In My Heart
Books:
Rag Doll, November 2016
Jana Lane mystery
e-Book
China Doll, June 2016
Jana Lane #4
e-Book
Satin Doll, May 2016
Jana Lane #3
e-Book
Moving Forward, April 2016
Cozzi Cove
Paperback
Porcelain Doll, March 2016
Jana Lane #2
e-Book
In My Heart, March 2016
Paperback (reprint)
Paper Doll, March 2016
Jana Lane Mystery #1
e-Book (reprint)
Bouncing Back, March 2016
Cozzi Cove
Paperback
Naked Prince and Other Tales from Fairyland, February 2016
e-Book
A Home for the Holidays, December 2015
e-Book
Drama Muscle, December 2015
Nicky and Noah #2
Paperback
A Shooting Star, September 2015
In My Heart
e-Book
Drama Queen, June 2015
Nicky and Noah #1
Paperback
Drama Queen, June 2015
Nicky and Noah #1
e-Book
Drama Queen, June 2015
Nicky and Noah #1
Audio
An Infatuation, February 2015
In My Heart
e-Book