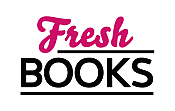 Yule Tidings -- Great Reads for December!
Lia Riley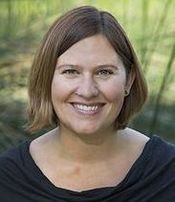 Blogging at Fresh Fiction
Lia Riley | First Chapter Reveal of WITH EVERY BREATH
November 24, 2015
Fresh Fiction is thrilled to reveal the first chapter of Lia Riley's WITH EVERY BREATH Read More...
After studying at the University of Montana-Missoula, Lia Riley scoured the world armed only with a backpack, overconfidence and a terrible sense of direction. When not torturing heroes (because c'mon, who doesn't love a good tortured hero?), Lia herds unruly chickens, camps, beach combs, daydreams about as-of-yet unwritten books, wades through a mile-high TBR pile and schemes yet another trip. She and her family live mostly in Northern California.
Interviews for Lia Riley
Lia Riley, Author of BEST WORST MISTAKE, Talks Fairy Tale Romances with Fresh Fiction
Best Worst Mistake
October 14, 2015
Series
Off the Map | Brightwater | Wanderlust | Everland, Georgia | Hellions Angels
Books:
Virgin Territory, March 2018
Hellions Angels #3
Mass Market Paperback
Head Coach, January 2018
Hellions Angels #2
Mass Market Paperback
The Corner of Forever and Always, October 2017
Everland, Georgia #2
Paperback
Mister Hockey, July 2017
Hellions Angels #1
Mass Market Paperback
It Happened On Love Street, May 2017
Everland, Georgia #1
Paperback
Snowbound at Christmas, November 2016
e-Book
With Every Breath, January 2016
Wanderlust #1
e-Book
Best Worst Mistake, November 2015
Brightwater #3
Paperback
Right Wrong Guy, August 2015
Brightwater #2
Paperback
Inside Out, August 2015
Off the Map #3
Paperback
Last First Kiss, July 2015
Brightwater #1
Mass Market Paperback
Inside Out, December 2014
Off the Map #3
Paperback
Sideswiped, July 2014
Off the Map #2
Paperback
Upside Down, June 2014
Off the Map #1
Paperback