Terri Meeker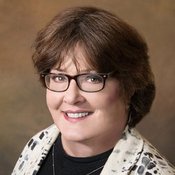 Terri Meeker is supposed to write her author blurb in the third person. It's just how things are done. She shouldn't question it, but then she's always been difficult. Even in high school, her best friend's mother described her as 'eccentric' before urging her daughter to make friends with a nice, normal girl.
Terri considers the Pacific NW her home, though she was born in Wyoming and currently lives in Missouri. It's complicated. She's loved history since childhood and has been fortunate to live in lots of places with fascinating pasts, including: Washington DC, Philadelphia, Virginia Beach, Albuquerque, Fidalgo Island in Washington and Mons, Belgium. She's an ex-history teacher, a mom a Whedonite, a gamer and a ginormous nerd. She also loves to write.
Terri is really getting into this third person thing and thinks it will give her a lot of gravitas during future dinner conversations. She thinks you should probably start doing it as well.
Series
Books:
Dancing with Billy the Kid, April 2016
e-Book
Not Quite Darcy, January 2015
e-Book