Thomas Waite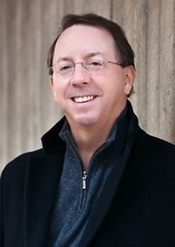 Thomas Waite is a bestselling author of thrillers. His debut novel, Terminal Value, was critically praised (one critic wrote "I believe with time he will become the John Grisham of the murderous technology novels.") and reached #1 at Amazon. Terminal Value is an intense thriller that provides an insider's look into the excitement of a technology start-up, the anticipated riches of an initial public offering, the gut-wrenching murder of a friend, and the dark side of corporate America.
His second bestselling novel, Lethal Code, was also critically praised, most notably by Hank Phillippi Ryan, the Agatha, Anthony, and Mary Higgins Clark Award-winning author of Truth Be Told: "Taut, tense, and provocative, this frighteningly knowing cyber thriller will keep you turning pages—not only to devour the fast-paced fiction, but to worry about how much is terrifyingly true."
In Lethal Code, America's worst nightmare has come true: a "cyber-Pearl Harbor" attack by unknown terrorists has crippled the nation's power grid—and brought the land of the free to its knees. As widespread panic and violence ravage the country, its ruthless captors issue their ultimatums—and vow an apocalyptic reckoning.
In Trident Code, ruthless cyberhackers seize a US nuclear submarine, training its most powerful weapon on a target so unusual, yet so vulnerable, that a successful strike could change the face of the earth for millions of years. With the world held hostage, former NSA operative Lana Elkins must join forces with a mysterious computer mastermind—who might be working with the enemy—to try to avert this unprecedented Armageddon. Intrigue, power, and blackmail force Lana to fight on all fronts—land, sea, air, and in cyberspace—as she tries to prevent the worst catastrophe in human history.
Tom was born in the seaside town of Ipswich, Massachusetts, once home to the authors John Updike (who was a patient of his Dad, which enabled Tom to build a nice collection of signed first edition novels), Adele Robertson, John Norton, and the poet Anne Bradstreet. Perhaps it was the history of the town, but from an early age Tom developed a love of writing and left Ipswich to earn his degree in English Literature at the University of Wisconsin-Madison. There he focused on creative writing and was selected by the English Department to participate in an international study program at the University of Oxford.
After college Tom lived in New York City and Boston, and published non-fiction in numerous publications, including The New York Times and the Harvard Business Review. He embarked on a career in technology culminating in his starting, building, and selling a technology strategy consulting firm. Tom then fused his work experience to his life-long dream of writing thrillers.
In addition to writing fiction, Tom is the board director of, and an advisor to, a number of technology companies. He lives in Boston.
Series
Books:
Unholy Code, July 2016
e-Book
Trident Code, June 2015
Paperback
Lethal Code, September 2014
Paperback