Claudia Connor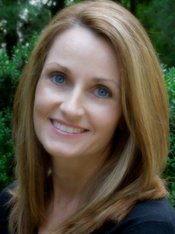 Claudia Connor attended Auburn University, where she received her undergraduate and masters degrees in early childhood education, and completed her studies in Sawbridgeworth, England.
After years of making up stories in her head, she finally decided to try writing them down when a friend told her oh, so kindly, that talking to imaginary people was in fact NOT normal.
Always a lover of happy endings, she enjoys movies, reading, and travel, but spends most of her time these days putting the stories in her head on paper.
Claudia lives near Memphis, Tennessee, with her husband and three daughters.
Series
McKinney Brothers | McKinney/Walker Brothers
Books:
Worth the Wait, January 2017
McKinney/Walker Brothers #1
e-Book
Worth It All, April 2016
McKinney Brothers #3
e-Book
Worth the Risk, February 2015
McKinney Brothers #2
e-Book
Worth the Fall, September 2014
McKinney Brothers #1
e-Book