Lesley Lodge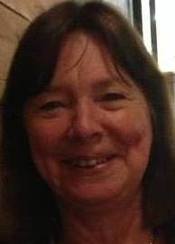 Now lives on a smallholding in a rural village, bafflingly close to Luton, after many years working on regeneration projects in south London.
She grew up in the New Forest where her student holiday jobs included working for a racing stable, a palomino stud farm and a horse trainer. Her long-time ride is Freddie, a hairy bay cob mare with a long moustache.
Her other publications include Lights! Camera! Gallop! The Story of the Horse in Film and the Luton Literary Prize winning Blues to Orange, a story about a farmer ruined by the foot and mouth outbreak, published in the Junction 10, collection of short stories. She has twice won prizes in the annual British National Short Screenplay Competition, and is a past Time Out and Jim Beam Whiskey Cult Film Buff of the Year..
Series
Books:
Horse And Pony Colours, January 2014
e-Book