Mark Ellwood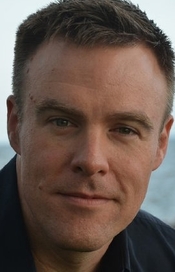 British-born, New York-based Mark Ellwood has lived out of a suitcase for most of his life.
After studying for an undergraduate degree in English Literature at Cambridge University in England and a Masters on a scholarship to the University of Chicago, he spent several years as a tour director leading art tours around cities like Florence, Rome and Paris. After college, Mark moved to New York to become a print and broadcast journalist, specializing in luxury goods: travel, fashion and contemporary art.
He has written regularly for the Financial Times Weekend and How To Spend It Magazine, T: New York Times style magazine, Wall Street Journal Weekend, Bloomberg Business Week and Departures among others. He has interviewed the world's oldest supermodel (she's 75 and counting), trekked to a $10bn art island in rural Japan that looked like a Bond villain's lair (he brought his own white cat) spent a weekend in an all-psychic town (and yes, they did know he was coming because he called) and confirmed where & when men first slipped into a speedo (Sydney, 1961).
Ellwood's new book Bargain Fever: How to Shop in a Discounted World will be published by Penguin-Portfolio on October 17 2013. In this book, he examines our culture's newfound obsession with deals, discounts and never paying full price (like the unadvertised discount savvy shoppers can wrestle out of Prada staff with a few choice words or the woman who earns more than a $1m a year reselling coupons).
As a host and producer, Ellwood was one of the longtime onscreen talents for luxury network Plum TV. He hosted Plum's first ever travel show, Local Currency: Mark hopscotches around Europe learning from residents of cities like Amsterdam and Vienna what it takes to pass for a local and then testing out the tips first hand with a hidden camera chronicling every one of his bungled mistakes. As a correspondent for the weekly lifestyle show Plum Daily in its key markets from Miami Beach and Aspen to the Hamptons, he wrangled interviews with everyone from Calvin Klein and Alison Janney to Russell Simmons and Mario Batali. Ellwood learned how to play croquet from a pro (yes, they exist) and spent a Thursday evening at the Manhattan offices of some upscale dermatologists who cater to last minute gala-goers in need of pre-Hamptons Botox and fillers. Mark also hosted and produced live special coverage of splashy events from Art Basel Miami Beach to Aspen's Food + Wine festival.
Favorite assignments have included hitting the nightclubs of Maputo in Mozambique with Europe's twentysomething jetset, watching the cowboy poets of Wyoming rap by the campfire, and judging the finer points of vodka-swigging at the cocktail set's answer to Miss World in New Zealand. He's also spent a weekend trawling through the menswear stores of Tokyo trying to find something large enough to fit.
Series
Books:
Bargain Fever, October 2013
Hardcover