Mina Vaughn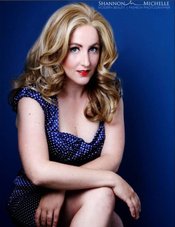 Mina Vaughn is an international woman of mystery and a shoe whore with a heart of gold. When she's not writing her unique brand of silly smut, she's plundering Sephora for any pin up girl makeup she can find.
Mina's debut novel, an erotic comedy entitled HOW TO DISCIPLINE YOUR VAMPIRE is about a punishment-seeking vampire who meets a quirky Domme with a serious role play fetish, available now from Simon and Schuster's Pocket Star.
The next installment in the DOMME-NATION series is How to Reprimand Your Rock Star, coming Summer 2014.
Series
Books:
How to Reprimand your Rock Star, August 2014
e-Book
How to Discipline Your Vampire, August 2013
e-Book