Karen Rock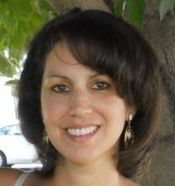 Blogging at Fresh Fiction
Karen Rock | What Marvel Can Teach Us About Creating Romance Heroes
December 19, 2014
A special on Marvel Superheroes got me thinking… what can authors learn about creating romantic heroes from them? According to Stan Lee, Marvel superheroes have Read More...
Pseudonym for J.K. Rock.

Karen Rock has adored romance since receiving Harlequin Presents books from her grandmother each summer. She formed her Young Adult writing partnership, J.K. Rock- pseudonym for the CAMP BOYFRIEND series, with her sister-in-law and Blaze author, Joanne Rock in 2011. When Karen heard of a call for submissions to Heartwarming, Harlequin's latest line, she was inspired by the possibilities of writing unforgettable, deeply romantic, tender love stories that mothers would feel comfortable sharing with their daughters. Since then, her first Harlequin, WISH ME TOMORROW came out in September, 2013 and her next novel HIS HOMETOWN GIRL comes out in March, 2014 with three more releases expected this year.
When she's not writing, Karen loves scouring estate sales for vintage books, cooking her grandmother's family recipes, hiking the 'high peaks', and redesigning her gardens. She lives in the Adirondack Mountain region with her husband, daughter, and two Cavalier King cocker spaniels who have yet to understand the concept of "fetch" though they know a lot about love. For more information about Karen's upcoming books, check out her website, Facebook page or follow her on twitter - she'd love to hear from you!
Series
Books:
His Last Defense, April 2017
Paperback
A Cowboy to Keep, March 2017
Paperback
His to Protect, October 2016
Mass Market Paperback
A Heartwarming Thanksgiving, October 2016
e-Book
Under an Adirondack Sky, July 2016
Mass Market Paperback
His Kind of Cowgirl, March 2016
IA
Winter Wedding Bells, November 2015
e-Book
Raising the Stakes, April 2015
e-Book
A League of Her Own, December 2014
Paperback
Someone Like You, September 2014
e-Book
His Hometown Girl, March 2014
e-Book
Wish Me Tomorrow, September 2013
Mass Market Paperback