Noel Balen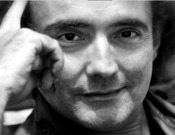 Noël Balen was born in the twentieth century. Logically, he will die in the next century. His wife wants it to be as late as possible.
He grew up with two certainties: what to do later - music and books - and he does not want to do later - the rest. His musical journey led him first in the shadow of recording studios as bassist and bassist. It breaks both arms tennis, permanently waives the sport and became music critic in Jazz Hot.
A few years later, he hears again the call of the studio and returns this time as a director and producer. There experiencing successes and did not want to remember the failures. This is an optimistic boy. Noël Balen published in joy "Music soothes the murders," his first book. To date, more than forty novels, essays and biographies followed, without regret or remorse. He speaks of stormy nights, heroic jazzmen, softness wine, heavenly gypsies, lonely and strayed from viewpoints of shivering crowds and bright destinies. He plans one day soon, to talk a little about him.
Log In to see more information about Noel Balen
Log in or register now!
Series
Winemaker Detective | Gourmet Crimes
Books:
Minced, Marinated And Murdered, March 2018
Gourmet Crimes #1
Paperback
Red-handed In Romanee-Conti, November 2016
Winemaker Detective Mysteries 13
Paperback
Tainted Tokay, April 2016
The Winemaker Detective Series #11
Paperback
Late Harvest Havoc, December 2015
Winemaker Detective #10
Paperback
Backstabbing in Beaujolais, November 2015
Winemaker Detective #8
Paperback
Flambe in Armagnac, July 2015
Winemaker Detective #7
Paperback
Mayhem in Margaux, May 2015
Winemaker Detective #6
Paperback
Cognac Conspiracies, February 2015
The Winemaker Detective #5
Hardcover
A Deadly Tasting, October 2014
Winemakers Detective 4
e-Book
Nightmare In Burgundy, March 2014
Winemakers Detective Series 3
e-Book
Grand Cru Heist, January 2014
Winemaker Detective #2
e-Book
Treachery in Bordeaux, June 2013
Winemaker Detective
Paperback (reprint)