Mieshelle Nagelschneider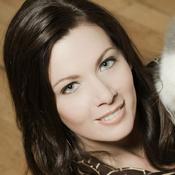 Mieshelle Nagelschneider, cat behaviorist, is the author of the science-based and scholarly cited cat behavior book, The Cat Whisperer (hardcover, Random House Publishing). Her passion, curiosity, and education continues to put her at the forefront of cat behavior knowledge. Studying cat behavior for over two decades (including her most recent study of animal behavior at Harvard University) has enabled her to offer cat owners what they haven't previously been able to find — behavior advice that is relevant, fresh, and effective. Mieshelle is one of the world's most sought-after cat behaviorists, and is referred to by veterinarians, cat shelters, and wild-cat sanctuaries worldwide. When Hammacher Schlemmer needed a cat expert to test and review over a half-dozen advanced litter-box technologies, they came to Mieshelle.
Recently, Mieshelle traveled to Australia on a media tour for Whiskas to work as the international cat behavior expert with the Animal Welfare League, helping to improve the status of the cat and debunk black cat myths.
Mieshelle's new book, The Cat Whisperer, has dedicated a portion of the book to educating cat owners in-depth on the cruelty of declawing.
Series
Books:
The Cat Whisperer, March 2013
Hardcover