Jennifer Faye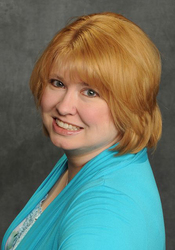 Blogging at Fresh Fiction
Jennifer Faye | The Way To A Prince's Heart…
November 4, 2015
What's Christmas without cookies? Some of my fondest memories are of helping my grandmother decorate Christmas cookies. I've got to say looking back Read More...
Jennifer Faye | Top 5 Favorite Cupcakes
October 13, 2015
In David Letterman style we'll do the countdown to my favorite cupcake… 5. White Chocolate Chip Pumpkin Cupcakes with Cream Cheese Frosting... Read More...
Jennifer Faye | When All Looks Lost
October 14, 2014
Sometimes life has a way of throwing up so many roadblocks at once that certain aspects of life can seem utterly hopeless. I know. This Read More...
Bunnings, Woolworths, Costco, Hobby Lobby
July 8, 2014
You can find many informations about Bunnings, Woolworths, Costco, Hobby Lobby. Now I will give some useful links for shopping. Read More...
Jennifer Faye | Spreading My Wings
March 4, 2014
I must admit that I'm a stickler for routines. I find routines to be easy and comforting when everything else is out of control Read More...
Jennifer Faye | The Gesture of Food
October 10, 2013
I've noticed a growing trend in my writing now that I'm working on book #4. It's a small one, but my characters Read More...
Jennifer Faye | How well do you know your partner?
July 17, 2013
I'll be honest. Before I married my husband, I thought he was a total neat freak. Though I do like things in their place Read More...
Award-winning author Jennifer Faye pens fun, heartwarming romances. Jennifer has won the RT Book Reviews Reviewers' Choice Award, named a TOP PICK author, and been nominated for numerous awards.
Now living her dream, she resides with her patient husband, amazing daughter (the other remarkable daughter is off chasing her own dreams) and two spoiled cats.
Log In to see more information about Jennifer Faye
Log in or register now!
Series
Whistle Stop Romance | Twin Princes of Mirraccino | DeFiore Brothers | Brides for Greek Tycoons | Bachelor Bake-Off
Books:
Her Christmas Pregnancy Surprise, November 2019
Mass Market Paperback
Snowbound with an Heiress, November 2017
Mass Market Paperback
Sprinkled with Love, March 2017
Bachelor Bake-Off #3
e-Book
The Greek's Nine-Month Surprise, June 2016
Brides for Greek Tycoons
Paperback
The Greek's Ready-Made Wife, March 2016
Brides for the Greek Tycoons
e-Book
The Prince's Christmas Vow, November 2015
Twin Princes of Mirraccino #2
Paperback
A Moment on the Lips, October 2015
Whistle Stop Romance #3
e-Book
A Moment to Dance, May 2015
Whistle Stop Romance #2
e-Book
Best Man for the Bridesmaid, April 2015
DeFiore Brothers #2
e-Book
The Playboy of Rome, March 2015
DeFiore Brothers #1
e-Book
A Moment to Love, February 2015
Whistle Stop Romance #1
e-Book
A Princess by Christmas, October 2014
Twin Princes of Mirraccino #1
Paperback
The Return of the Rebel, July 2014
Mass Market Paperback
Safe in the Tycoon's Arms, March 2014
Mass Market Paperback
Snowbound With The Soldier, October 2013
Paperback
Rancher to the Rescue, July 2013
Paperback