Beth Albright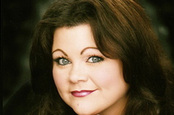 Beth Albright has always been a story teller. After spending nearly 15 years in talk radio, as a talk show host, playing the part of a principal character on the soap opera DAYS OF OUR LIVES, owning her own acting school and children's theatre, and raising a son who is a nationally ranked figure skater, Beth has decided to return to her roots: storytelling. When she was in the sixth grade, her teacher gave her the floor every Friday to tell her stories. See, Beth was a talker, and she was telling so many stories that her teacher couldn't teach. This brilliant teacher told 12 year old Beth that if she would begin writing her stories down, she would be allowed time to share those stories with the class. And she's been writing, AND talking ever since. Beth has interviewed Bob Hope, Oprah Winfrey, Betty White, Wolfgang Puck and George Burns, as well as numerous other celebrities, and authors, and newsmakers. Beth went on to become a principal character on Days of Our Lives. But through all of the excitement of talk shows and soap operas, Beth loved telling stories to her audience the most. With a degree in Journalism from her beloved University of Alabama, she remains true to her roots. Born and raised in Tuscaloosa, "My grandfather was the play by play announcer for the Crimson Tide in the 50s!" Beth will proudly tell you. She is a down to earth home spun girl, although she currently lives in LA with her writer husband and her brilliant son. She has just completed her first novel, HEARTS OF DIXIE, and her first screenplay, KISS ME GOODNIGHT (A paranormal love story). In her work, you will find a Janet Evanovich meets Fannie Flagg, storyteller. An emotional, funny compelling writer, her prose and vivid sensual descriptions take the reader on an unforgettable journey, whether through the Deep South, or through a young teens eyes in 1976. Beth is an unforgettable writer whose words will resonate with you long after the last syllable rolls off your tongue.
Log In to see more information about Beth Albright
Log in or register now!
Series
Books:
Sleigh Belles, October 2013
Sassy Belles
Paperback
Wedding Belles, August 2013
Paperback
The Sassy Belles, June 2013
Paperback