Cerece Rennie Murphy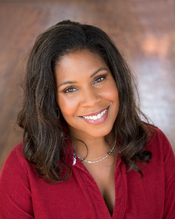 I am currently a full–time mom, a wife, and a part–time writer. In addition to completing the Order of the Seers trilogy, I have two other projects that are in varying stages of development: a children's book series entitled Enchanted World: 5 tales of Magic in the Everyday and a book on understanding marriage/relationship advice for single women entitled More than the Ring.
When I'm not writing, I love to hang out with my husband when the kids fall asleep, watch FRINGE and read, read, read with abandon. I live just outside of the greatest city in the world and my hometown – Washington, DC. To learn more about me and my upcoming projects, please visit my website.
Books:
The Red Order, June 2013
Paperback
Order of the Seers, September 2012
Order of the Seers #1
Paperback

Videos
Click Title to Play
Order of the Seers