Rachel Held Evans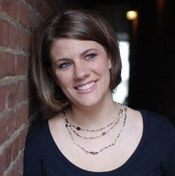 Rachel is an award-winning writer from Dayton, Tennessee--home of the famous Scopes Monkey Trial of 1925.
Explore her books and website to find out why she's been featured on NPR, in Slate, The BBC, The Washington Post, The Guardian (UK), The Times London, The Huffington Post, and Oprah.com.
Rachel is a skeptic, a creative, and a follower of Jesus. She is a lifelong Alabama Crimson Tide fan, and happily married to her husband Dan.
Series
Books:
A Year Of Biblical Womanhood, November 2012
Paperback