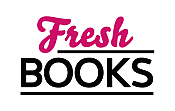 Suspense, thrills and love in October Best Reads
Dale Mayer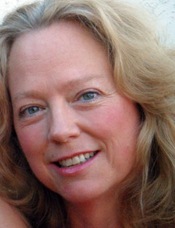 Freelance writer Dale Mayer lives in the beautiful Okanagan valley in British Columbia, Canada. She's multi-pubbed in nonfiction but her true love is the stories that weave through her mind. For the past nine years, she's written around the daily responsibilities of being a single mother of four and still squeezes in time to produce new fiction manuscripts each year.
In fiction, she writes taut psychological suspense with romance and paranormal elements. She has recently branched out into both mystery and urban fantasy books for young adult with the occasional vampire book thrown in just for fun.
She's prolific with her nonfiction work as well.
Series
Psychic Visions | Family Blood Ties
Books:
Darkest Designs, November 2013
Design Trilogy #3
e-Book
Vampire in Deceit, October 2013
Family Blood Ties #4
e-Book
Haunted by Death, October 2013
Death series #2
e-Book
Second Chances, September 2013
Second Chances...at Love #1
e-Book (reprint)
Knock, Knock..., August 2013
Psychic Visions #5
e-Book
Family Blood Ties Set (Books 1-3), June 2013
Family Blood Ties
e-Book
Vampire in Design, April 2013
Family Blood Ties #3
e-Book
Riana's Revenge, April 2013
e-Book (reprint)
Sian's Solution, April 2013
Family Blood Ties
e-Book (reprint)
Garden of Sorrow, December 2012
Psychic Visions #4
Paperback
Gem Stone, November 2012
A Gemma Stone Mystery
Paperback
Deadly Designs, October 2012
Book of the Design #2
Paperback
Vampire In Distress, August 2012
Family Blood Ties #2
Paperback
Touched By Death, July 2012
Paperback
Maddy's Floor, May 2012
Psychic Visions #3
Paperback
In Cassie's Corner, January 2012
e-Book
Hide'n Go Seek, December 2011
Psychic Visions #2
Paperback
Vampire In Denial, November 2011
Blood Ties #1
Paperback
Entangled, a Paranormal Anthology, September 2011
e-Book
Tuesday's Child, August 2011
Psychic Visions #1
Paperback
Dangerous Designs, August 2011
Design #1
Paperback