Connie Archer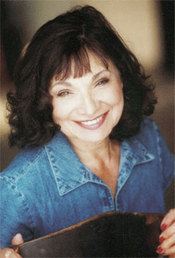 Blogging at Fresh Fiction
Connie Archer | Hearing Voices
March 3, 2015
When a local woman is poisoned at a pagan ritual in the woods, Lucky Jamieson's grandfather, Jack, who provided the herbs for the gathering Read More...
Connie Archer was born and grew up in New England, ice skating on neighborhood ponds, clamming on the beach at Cape Cod and skiing in Vermont. As a schoolgirl, she spent several years wading through Caesar's Gallic War journals and the twelve books of the Aeneid. During her summers she performed in a children's theater troupe that traveled the suburbs of Boston, mounting productions in parks and children's hospitals. After majoring in biology in college, she did an about face and earned a degree in English literature. Since then she's worked at many different jobs — laboratory technician, cocktail waitress, medical secretary, and dinner theatre actress, to name just a few.
Connie lives in Los Angeles with her family and a cat named Basil.
Series
Soup Lover's Mystery
Books:
A Clue in the Stew, April 2016
Soup Lover #5
Paperback
Ladle to the Grave, March 2015
Soup Lover's Mystery #4
Paperback
A Roux Of Revenge, April 2014
Soup Lover's Mystery #3
Paperback
A Broth Of Betrayal, April 2013
Soup Lover's Mystery #2
Paperback
A Spoonful Of Murder, August 2012
Soup Lover's Mystery #1
Paperback