Elizabeth Haynes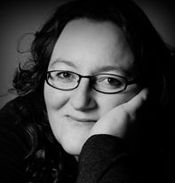 Blogging at Fresh Fiction
Elizabeth Haynes | I love book groups
June 23, 2012
In the UK, book groups tend to consist of 10-15 members (although there are much larger, and smaller ones), they usually meet once a Read More...
ELIZABETH HAYNES is a police intelligence analyst. She started writing fiction in 2006 with the annual challenge of National Novel Writing Month (NaNoWriMo) and the encouragement of the creative writing courses at West Dean College. She lives in a village near Maidstone, Kent, with her husband and son.
Interviews for Elizabeth Haynes
Q & A with Elizabeth Haynes author of INTO THE DARKEST CORNER
May 21, 2012
Series
Books:
Behind Closed Doors, April 2015
Briarstone
Paperback
Under A Silent Moon, March 2015
Paperback
Under A Silent Moon, April 2014
Hardcover
Human Remains, August 2013
Paperback
Into The Darkest Corner, February 2013
Paperback
Into The Darkest Corner, June 2012
Hardcover