Barbara Claypole White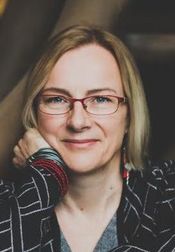 A Brit living in North Carolina, Barbara Claypole White writes hopeful family drama with a healthy dose of mental illness.
Her debut novel, THE UNFINISHED GARDEN, won the 2013 Golden Quill for Best First Book; THE IN-BETWEEN HOUR was chosen by the Southern Independent Booksellers Alliance (SIBA) as a Winter 2014 Okra Pick; and THE PERFECT SON was a Goodreads Choice Awards Nominee for Best Fiction 2015.Barbara's latest novel, ECHOES OF FAMILY, a story of music, madness, and life in an English village, launched on September 27 2016. To enter her world, visit her website.
Interviews for Barbara Claypole White
Meet Barbara Claypole White, author of ECHOES OF FAMILY
January 5, 2017
Series
Books:
Echoes of Family, October 2016
Paperback
The Perfect Son, July 2015
Hardcover
The Unfinished Garden, September 2012
Paperback
The In-Between Hour, November 0000
Paperback