Sandy James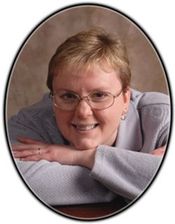 Blogging at Fresh Fiction
Sandy James | Storytelling
October 3, 2013
I always remember what agony it was as a child to have my father tell me his "stories." You know the ones I'm talking Read More...
Sandy lives in a quiet suburb of Indianapolis with her husband of over thirty years and is a high school social studies teacher. She and her husband own a small stable of harness racehorses and enjoy spending time at the two Indiana racetracks.
She is published through Forever Yours, Carina Press, and BookStrand, as well as indie-published. She has been an Amazon #1 Bestseller multiple times and has won numerous awards including two HOLT Medallions.
Please visit her website for more information or find her on Twitter, Facebook, and Pinterest.
Represented by Browne & Miller Literary.
Series
Alliance of the Amazons | The Ladies Who Lunch | Damaged Heroes
Books:
Can\'t Let Her Go, January 2018
e-Book
Can't Walk Away, October 2017
e-Book
Fringe Benefits, May 2015
The Ladies Who Lunch #4
e-Book
Sealing the Deal, November 2014
The Ladies Who Lunch #3
Paperback
Signed, Sealed, Delivered, July 2014
Paperback
Signed, Sealed, Delivered, April 2014
The Ladies Who Lunch #2
e-Book
The Bottom Line, February 2014
The Ladies Who Lunch #1
Paperback
Runaway, September 2013
Save Havens #2
e-Book
The Volatile Amazon, September 2013
Alliance of the Amazons #4
e-Book
Turning Thirty-Twelve, June 2013
e-Book (reprint)
Saving Grace, June 2013
Safe Havens #1
e-Book
The Brazen Amazon, May 2013
Alliance of the Amazons #3
e-Book
The Impetuous Amazon, January 2013
Alliance of the Amazons #2
e-Book
The Reluctant Amazon, September 2012
Alliance of the Amazons #1
e-Book
Rules of the Game, April 2012
e-Book
Twist of Fate, January 2012
Damaged Heroes #5
e-Book
Faith of the Heart, November 2009
Damaged Heroes #4
e-Book
Free Falling, May 2009
Damaged Heroes #2
Hardcover
All the Right Reasons, May 2009
Damaged Heroes #3
e-Book
Murphy's Law, March 2009
Damaged Heroes #1
e-Book